Collaba 10.0 - Detailed Description Page

Program ID:

43169

Author:

Downloads:

192

License:

Commercial [?]

Cost:

$49.00 US

Operating Systems:

Size:

50771K

Release Status:

update

Last Updated:

2011-04-11

Our Rating:

Users Rating:

(total votes: 0)

Feedback:

Collaba software download




Collaba is a multimedia server software that helps you develop your community's collaboration and communication skills through a versatile integrated platform.

It features e-mail, calendaring, forums, multimedia chat, blogs, wiki, files and documents, assignments, portfolio, bookmarks, content syndication, podcasting, web publishing, single sign-on, and much more.

Members can use the platform with all popular web browsers, mail and news clients, content syndication clients, contact and time management applications, file transfer clients (including WebDAV), and more.

One of Collaba's strenght is its full integration of all the features you need to host a powerful and flexible collaboration and communication server. Too many software packages on the market boast a ton of features, only to let you discover soon enough that you need to install, learn, configure and maintain other software packages that are not included, and that can even sometimes carry their own price tag.

Collaba on the other hand packs all of its features into a single self-contained Java server application. You will never need to install a separate web, mail or database server to support Collaba; everything is built-in and ready to go!

As a web portal server, Collaba thrives at single sign-on. It can interconnect with virtually limitless web-based services and applications, and can usually do so in a very transparent and user-friendly way.




Keywords: portal, server, communication, collaboration, integrated, platform, mail, forum, chat, whiteboard, ldap, files, rss, podcast, blog, wiki, whiteboard, share, java, webdav, single-sign-on, bookmarks, portfolio, news, community, collaborative, education, VFS, Commercial, Communications, Other Comms Tools, SYPECom Inc., Collaba

Recent Changes: The Collaba 10.0 release improves and simplifies the experience of installing, starting and setting up a Collaba server, makes it much easier to upgrade from one version to the next (drag & drop upgrades), significantly increases server performance and efficiency, and much more.

Install Support: Install Only

Supported Languages: English, French

Additional Requirements: PC or Mac with 256MB of RAM or more. Linux, MacOS X, or Windows. Java Standard Edition 5.0 or later.



Latest Releases in Communications - Other Comms Tools
Diafaan SMS Server - full edition 2.1.1.0 (2013-01-21) new
Turn your GSM/3G modem or SMPP account into a full-featured two-way SMS gateway. Diafaan SMS Server is a powerful and easy to use SMS gateway for 3G/GSM modems and SMPP SMS providers. It is targeted at professional users, companies that are looking for an easy way to integrate two-way SMS into their IT system.

After installation, the program lets you search for a 3G or GSM modem on your computer. Supported GSM modems include USB dongles, serial port modems and TCP/IP modems from companies like Huawei, ZTE, Wavecom, Siemens, Sierra W...

Network Serial Port Kit 5.8.1 (2012-11-19) update
Allows you to connect any serial port devices over TCP/IP network or Internet Network Serial Port Kit allows you to connect any serial port devices over the TCP/IP network or Internet. Creation of local virtual serial ports pairs are available as well.

Program creates up to 254 virtual serial ports at a time. Physical COM ports located on remote computer can be connected to host computer over the network as well. You can connect data collection serial devices: bar code scanners, modems, sensors, meters, gages, RF equipment, telep...

Serial Port Redirector 2.6.1 (2012-11-16) update
Let your serial applications operate via TCP/IP networks Serial Port Redirector is used to connect a serial application to a remote TCP socket. This allows you to utilize modern hardware COM servers without changing your software or exchange data between a TCP/IP application and an old-fashioned program that can only connect to a serial port.

Serial Port Redirector creates a two-way bridge between a serial application and a specific TCP port at a specified IP address. This is done by creating virtual COM port...
Web Sniper 1.1 (2012-10-29) new
Web Sniper is an intelligent white hat autonomous SEO utility Web Sniper is an intelligent white hat autonomous SEO utility which allows webmasters to sample the internet for specific niches by searching for relevant articles and using inputs available to build up a portfolio of back links.

The benefit of acquiring back links from intelligent autonomous posting in specific niches is that you will boost the page rank for your websites. In turn this will result in higher search engine rankings and thereafter much w...
HDS1504 Software For Symbol CS1504 2.8 (2012-08-14) update
HDS1504 Data Acquisition Software For Symbol Motorola CS-1504 barcode scanners. HDS1504 Data Acquisition Software For Symbol Motorola CS1504 bar code scanners enables consumer memory scanners to communicate with any Windows application.
+ Send barcodes directly into a database application as keystrokes.
+ Send barcodes to log files (NEW generic file naming option available).
+ Send barcodes to databases using ODBC drivers: Oracle, SQL, Access, Excel.
+ Automatic Date Time or Scanner ID stamping. No hardware addition...
Replicator 11.3 (2012-05-12) update
The Replicator lets you distribute large numbers of files to many people. The Replicator lets you distribute large numbers of files to
many people efficiently. The software automatically
downloads just the changed files and deletes ones no longer
part of the distribution.

Unlike other similar tools, all it requires is an ordinary
HTTP website. It requires no code to run on the server.

It can also work with CDs, and LANs.

Custom configured for each customer. Not free. Registrat...
Diafaan SMS Server - light edition 2.0.0.0 (2012-05-09) update
Turn your GSM or 3G modem into a professional two-way SMS gateway. Turn your GSM or 3G modem into a professional two-way SMS gateway. Just add the modem and select the method you want to use to integrate SMS in your IT system and your SMS gateway is ready to send and receive SMS messages. Use email integration to let your users send SMS from Outlook or other email programs. Connect to an SQL database and instantly add SMS to your business IT system. Send messages from your browser to mobile numbers and groups....

Advanced Serial Port Monitor 4.3.6.505 (2012-05-04) update
Monitor data received from and sent to a COM port in manual, auto or spy modes! Today we are all living in a completely new era. Nowadays, utilizing digital technologies is as natural as breathing and eating. This is why so many businesses turn towards digital products and solutions. The number of devices that can be connected to a home or office PC grows exponentially. The PC becomes a control center of various pieces of hardware: from MP3-players to industrial machinery.

One of the industry-standard device communications protocol...

Advanced PBX Data Logger 2.7.12.413 (2012-04-13) update
Advanced PBX Data Logger - an efficient tool for your PBX data logging needs! You may be an experienced hardware or TCP engineer, or an system designer or looking for a handy application for extending your office, hotel or enterprise software. Whatever the case may be, look no further than our Advanced CIR Data Logger, for it will meet all of your technical needs.

Advanced CDR Data Logger allows customers to receive, track or store PABX data or can receive PBX or CDR records from UDP, RS232, UDP ports or transfer real-time by...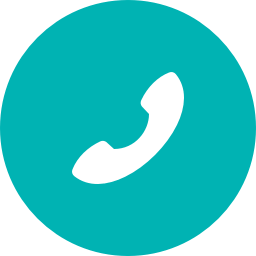 SmartCallMonitor 1.5 (2012-03-30) update
Calling and monitoring software for TAPI capable hardware SmartCallMonitor is the easy-to-use calling and monitoring software for TAPI capable hardware like a telephone system or an ISDN card. It automatically tries to match incoming phone calls with data stored in your MS-Outlook contacts to provide information about the caller (e.g. name, address etc.). Information will be shown in a clearly arranged datasheet. If SmartCallMonitor can not find matching information about the caller in your MS-Outlook contacts it can use a...

GPS Tracker Data Logger 2.0.3.104 (2012-02-06) update
GPS Tracking & Logging solution. Writing to a database or file in real time. GPS Tracker Data Logger acts as the server and allows you to collect data from an unlimited number of various GPS trackers simultaneously. The obtained data is processed, uniformed and written to a log file or a database. Also, the program has a set of interfaces so other applications can get data in real time.

GPS Tracker Data Logger can convert data into other formats (the formats of other trackers) and send them to other servers. It allows you to con...
GXDirector 6.0.0.34 (2012-02-02) update
Powerful software for centralized device control; easy to use and to customize! GXDirector is a powerful Open Source software for product development, quality control, maintenance and general device control. With GXDirector you can read property values from a physical device, edit them if needed, and write new values back to the device. The parameter values can be saved to a file, from which they can later be loaded and written back to the device. This makes initialization of the device faster after for example a breakdown or an interruption. Y...
GXDeviceEditor 6.0.0.55 (2012-02-02) update
Create a profile of the protocol and parameters of any physical device. Open Source software for creating a profile of the protocol and parameters of any physical device. You can also easily create user interfaces for the profile. The device profile then enables other Gurux software to collect information from the physical device and control it. With GXDevice Editor you easily create and modify device profiles and their user interfaces for Gurux GXDirector. Device profile is a template that contains protocols, settings and messages unde...
Advanced OPC Data Logger 2.6.10.119 (2012-01-19) update
Advanced OPC Data Logger - an efficient tool for your OPC data logging needs! If you need to organize efficacious data interaction between your system and an OPC server, you may face the problem of selecting the right appropriate and the most suitable utility for your custom needs. But, this needs becomes history if you have downloaded Advanced OPC Data Logger, as this program is likely to meet even those of your needs that you have not even devised yet!

Advanced OPC Data Logger is an an exceedingly powerful OPC data logging appl...
EasyDeskTicker 8.1.1 (2012-01-19) update
Displays RSS news feeds on the desktop. EasyDeskTicker displays RSS news feeds as a flicker-free ticker bar on the desktop.
It docks to the top or bottom of the screen and displays news as a scrolling line, as known from TV stations.
Headlines are constantly updated, one click and the full article is opened in your web browser.
The program is highly customizable: rss feeds, fonts, sizes, colors, speed, position and more!
It optionally stays above other windows or can resize the des...
Virtual GPS 1.40 (2012-01-14) update
GPS Simulator Virtual GPS is a GPS simulator software. You can use it to simulate a GPS receiver unit connected to your system. It's ideal when you need GPS input, but you have no signal or for development purposes. It supports various NMEA sentences, so it can be used with any GPS mapping software.
You can use it using a null-modem cable connected to two physical serial ports or you can use one of the virtual serial port software from the market....
OST to PST 2010 Download 11.03 (2011-12-12) new
Recover data from corrupt OST file through professional OST to PST tool The OST to PST 2010 software utility performs complete retrieval of data from corrupted OST files by easily converting the OST files into PST. This tool works with an integrated mode comprising Standard Mode and Advance Mode.

This OST to PST 2010 download software is highly beneficial in retrieving data from corrupted, damaged and encrypted OST files along with complete email attachment and other data. It is devised to perform recovery for mail mess...